About The Project
Start: Dec 2016
Niche: Tech
Solo project
March 2020 $$$
Rev: $7474.6
Costs: $281
Profit: $7193.6
It's been 8 months since the last update, I had plans, I semi-executed them, earnings stabilised, but the site hasn't really grown the way it should/could have.
That being said, the project is earning ok money and primed to scale… I just have to put in the time and capital.
These are the earnings over the past 21 months or so.
And to be honest, if I look at the competition surrounding this site, it's amazing how well it's doing given its authority is like 1/4 or so on avg compared to its competitors.
The Country Penalty: Resolved
In the last update (July 2019), I talked about a weird country-related penalty I was seeing were I was ranking for country keywords in all countries except the target country.
Initially, I was ranking where I should, but then this happened end of Feb last year (2019).
For example: I would be first page for "Best Shoes Canada" when searching from a US location (or any location in the world), but I'm page 5 the moment you cross the border into Canada…
Anyway, in the end, it fixed itself… I did send more links, which initially didn't do anything, then suddenly, around the start of Nov 2019, they all jumped up to where they should be.
Moar Countries
Now that this issue is out of the way, I slowly started adding more countries… and they're actually ranking… which leads me to the next section…
The US Plan
As this project has been dragging on for a while, I thought it's time to do something riskier.
See, I haven't targeted the US yet as the competition there is insane!
BUT, as this one seems to be ranking quite well with low authority among bigger players, I'm thinking of switching the content on the homepage to be the money page that targets the US…
It's a risky play but could actually pay off in the longer term as long as I go full YOLO on juicing the root!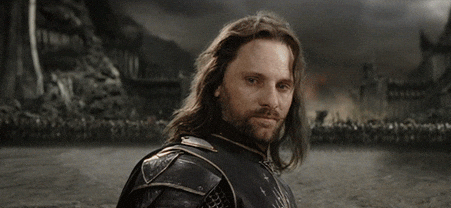 And speaking of juicing the root, somewhere this week, late at night, I had an awesome idea.
I was going to buy juicetheroot.com and then do something really cool… but I forgot to write it down.
Next morning I woke up having actually bought the domain… but w/o a plan.
So for now, it's just a landing page with a definition of what it is, and some pretty colours 🙂 -> juicetheroot.com
I'll build the site out over the next few weeks, with services attached to the various link types and other tidbits.
Hopefully, at some point, I'll remember the original idea I had.
On-page done in the past 8 mo:
CRO
Content (added 2 more countries)
Interlinking
Off-Page done in the past 8 mo:
Lost count, lots of branded anchors using link insertions and guest posts
Expenses
March 2020: $281
Total: $44076
Earnings
March 2020: $7474.6
Total: $92555.5
Current Rankings
Here's an overall snapshot from Accuranker showing %-splits of ranking positions over the 155 kws I'm currently tracking.
Sooooo yeah, let's do some root juicing!