This project is a massive undertaking, going way beyond the usual affiliate marketing model.
We've identified an opp where we can launch jack an entire product category… we used the term industry as the category is so massive it's definitely justified.
Before we continue, let's explain what launch jacking actually is.
Launch jacking is a strategy where you rank yourself for a product/service that hasn't been released yet.
The most common way of doing this is to write a (p)review of the product/service, and rank it in Google as high as possible for the review keywords ("product/service review") and related search terms
Then on the day the product/service goes live, the masses start Googling those review search terms, find your page, read it, click your affiliate link, and you earn a lot of $.
The earnings usually tend to drop over time as time passes, BUT if you can have the inside scoop on upcoming product/service launches, there would be almost no competition, and it would be very easy to rank for the review keywords.
We did one with Project Aries, see the traffic spike below.
So this is pretty much what we'll be attempting, but on a massive scale.
It will either succeed, fail, or somewhere in between… either way, no doubt we'll learn a lot along the way!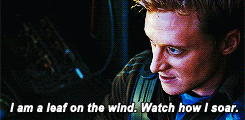 About The Strategy
Just like with my other case studies, while I will not be revealing the site, the niche, or go into too much detail (standard protocols in the SEO industry, to protect the asset), I will be giving monthly overviews of expenses (categorised), income, & and what we did that month.
The Plan
We've built a decent business plan for this project, here's the progression in a nutshell that we hope to see.
Phase 1
This is the usual affiliate marketing model. Content + links + affiliate comms. Position ourselves as the go-to site in the space, become an authority.
This will involve a lot of social media management as well (insta/twitter/fb/youtube).
Phase 2
Productisation. We start building our own products/services with our own branding, initially distributed through our own site, then pushing it to new players that will pop-up once this takes off… giving them better aff comms than the competition.
Phase 3
Own most of the distribution infrastructure, build an app where most of the industry will run through.
How Much Can This Project Make Per Month
While this is hard to say, we did put some estimates down in the business plan.
Phase 1: $75000 – $225000 per month
Phase 2: $625000 – $1250000 per month
Phase 3: A LOT…
Outsourcing
As per usual, because I have kids, other side-projects, like to game, etc.  90% of the work will be outsourced to other companies (overseas – India, US, Philippines, UK, Thailand, etc.). And any work we do should theoretically be split 50/50 between me and my project partner.
Quick Recap:
Massive project
We could very well fail, and will have tons of obstacles to overcome
We'll be posting our expenses/income/progress monthly

Monetisation initially through affiliate marketing, then our own products and owning the distribution infrastructure

a LOT of outsourcing as per usual
Get my project updates & SEO gems!
New project updates go straight to your inbox the moment they go live
Get the occasional SEO nugget (I consume a LOT of content)
No lead magnet here, but I do have a forum thread that outlines an SEO strategy on how to rank in almost any industry with verrrry few resources, so that's also waiting for you on the other side of this form 🙂