December 2020 $
Rev: $162,228.51
Costs: $15,891.94
Profit: $146,336.57
After last month's crazy numbers, I thought it surely couldn't get any better… I thought ok, we got lucky in November, time to come back to earth and take a breather.
We can pat ourselves on the back and get back to work… as this won't last, definitely not with the December Core Update taking away a decent chunk of organic visibility.
Well, I was wrong, December did even better.
I don't know anymore, what is life, what is reality.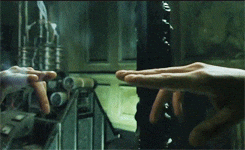 Here we go:
We saw a 16.33% increase in monthly rev, from $139,457.38 last month to $162,228.51 in December
While we definitely had more costs in Dec (mainly content), our profit margin was still pretty good at 90.2%.
In December, we mainly focused on prepping Aries 3, 4, & 5. And trying to figure out wtf happened with the December Update.
Things we'll cover:
The December Core Update
Aries 2.0
Aries 3, 4, & 5
The December Core Update
I already expressed my thoughts on this one in my 2020 review post, so I won't waste too much time on this.
All I have to say is that we think it's more of an on-page thing (obvs lots of factors involved… but the 80/20 being on-page), so we'll tackle it from that perspective.
I know some people think it's mainly off-page… or something else. But unless someone shows me a fully transparent case study of how they recovered multiple sites that got hit by the December Update, they're all just opinions and theories imho (just like ours of course).
Aries did get hit, luckily not super hard (not like 2 of my other projects that lost 90%+ traffic). In the next month or so, we'll be adding quite a lot of content trying to apply the theory we have… it might work… or it might not… but it should… we think.
Aries 2.0
Aries 2.0 (different brand, different project, same target keywords) also got hit by the update, in a weird way.
We lost a lot of ranks in one country but then gained ranks in another country… same type of keywords 🤷.
Anyway, we'll add content, apply the theory, wait and see.
Aries 3, 4, & 5
We ordered around 22k words for each site to get them started and built the basic theme to duplicate across all new brands. <- this added $5k-ish in expenses to this month.
That's about it, it'll be a slooooow process but worth it… in like 2 years 👍.
On-page done
Content ordered for Aries 3, 4, & 5
Published 5 money pages for Aries
Off-Page done
Aries: 26 links acquired
Aries 2.0: 21 links acquired
Expenses
December 2020: $15,891.94
Project Total: $160,029.42
Earnings
December 2020: $162,228.51
Project Total: $815,170.29
Project Total Profit/Loss:
+$655,140.87
Current Rankings
Always painful to watch an update hit a site… hopefully we can recover.
See you next month!
Get my project updates & SEO gems!
New project updates go straight to your inbox the moment they go live
Get the occasional SEO nugget (I consume a LOT of content)
No lead magnet here, but I do have a forum thread that outlines an SEO strategy on how to rank in almost any industry with verrrry few resources, so that's also waiting for you on the other side of this form 🙂