October 2020 $
Rev: $54141.40
Costs: $8794.78
Profit: $45346.62
Another drop in rev compared to last month, down to $54k. Still doing quite well but I'm not liking it.
I'm expecting for November to be even less tbh (US elections, COVID spiking in a lot of countries, people's priorities shifting, etc), fingers crossed I'm wrong.
Aside from acquiring more links, we didn't work that much on the project in the past month.
Things we'll cover:
Revenue milestone reached
Google issues
Aries 2.0 is climbing the SERPs
Revenue milestone reached
Project Aries hit $500k in total revenue… it's pretty surreal actually staring at the numbers.
The first 2 years were pretty slow, there were definitely moments I was doubting this would ever take off, but here we are :).
Onward and upward, next up 1 mil!
Google issues
While the indexing issues seem to be fixed, the SERPs themselves are still not making much sense, with apparently spamming exact match anchors working again.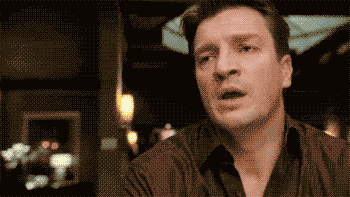 We're overdue for a core update… not sure which way they'll go with the next one, maybe the current state of the SERPs is actually working for Google so they might push harder in the same direction.
Aries 2.0
Aries 2.0 (different brand, different project, same target keywords) got a few nice boosts in October. We hit top 5 for one of the main KWs in one of the GEOs, it's looking very promising.
It'd be awesome to double the organic real estate in this niche.
On-page done
Off-Page done
Expenses
October 2020: $8794.78
Project Total: $125009.77
Earnings
October 2020: $54141.40
Project Total: $511544.39
Project Total Profit/Loss:
+$386359.75
Current Rankings
Stable 🙂
See you next month!
Get my project updates & SEO gems!
New project updates go straight to your inbox the moment they go live
Get the occasional SEO nugget (I consume a LOT of content)
No lead magnet here, but I do have a forum thread that outlines an SEO strategy on how to rank in almost any industry with verrrry few resources, so that's also waiting for you on the other side of this form 🙂