September 2020 $
Rev: $62582.04
Costs: $8443.79
Profit: $54138.25
This month was definitely less than last month, but still above $60k, so pretty happy with that.
Costs were higher compared to August as the link outreach is now starting to pick up (we prepped 100 links in July I think). The profit margin was around 86% this month.
Things we'll cover this month:
Google is drunk
The Great Update continues (again)
Discovered new sub-niches
Tool development
Foreign failures
Google is drunk
We're seeing some really weird results lately, across multiple projects and industries. Some of the oddities are subtle, some are definitely not.
An example would be product manufacturers ranking with their root for "best x" and other comparison intent keywords, haven't seen a mismatch in search intent like this for a long time tbh.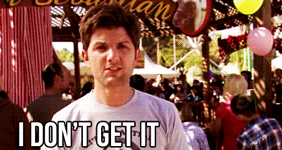 They also dropped a lot of the snippets from the SERPs, which definitely negatively impacted our traffic.
Something is up…
The Great Update continues (again)
A few months ago, we started upgrading all our money pages to be more in line with search intent and making sure we answer all possible queries related to the main query.
Unfortunately, we haven't seen the uptick we would have expected from doing this… either we're doing it wrong, or our content was already at 90% and we're now spending way too much time (and money) worrying about the remaining 10%.
New topics with decent $ potential
We stumbled on 2 sub-niches we hadn't considered before… turns out both are quite commercial, have low competition, life-time recurring comms, and can be used in addition to our main money pages (eg. we can stack the comms using exit-intent popups).
We'll be doing some tests in October 🙂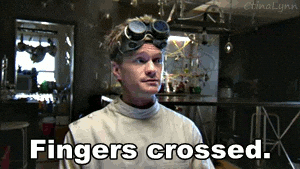 Tool development
This is something I always wanted to do but never had the motivation to actually do the research, hire a dev, etc etc.
But we did it (it's 95% there anyway). We found the perfect tool to add to the project, mapped out the functionality it needed, hired a dev, and had it built.
It's fun to use (I even like playing with it) and ends with a CTA with dynamic aff links depending on the choices they make while playing with the tool.
And as a cherry on top, there's actually search volume (though not much) for this type of tool.
Foreign failures
A while back we set out to create foreign sections on the site target a handful of countries. We published all the pages, professionally translated, interlinked, etc.
None of them have picked up the way we thought they would. I've seen this in other projects since the May update, where foreign sections on mainly English sites just tanked in the core update.
So we decided to split up the site, set up fresh foreign sites with proper local domains, and then 301 all the corresponding pages. We'll see how we go.
On-page done
Continued The Great Update
Tool development
Published a few pages related to the new topic
Started redirecting foreign sections to their own domains
Off-Page done
Expenses
September 2020: $8443.79
Project Total: $116214.99
Earnings
September 2020: $62582.04
Project Total: $457228.13
Project Total Profit/Loss:
+$341013.14
Current Rankings
Google's been crazy but we're still going strong
See you next month!
Get my project updates & SEO gems!
New project updates go straight to your inbox the moment they go live
Get the occasional SEO nugget (I consume a LOT of content)
No lead magnet here, but I do have a forum thread that outlines an SEO strategy on how to rank in almost any industry with verrrry few resources, so that's also waiting for you on the other side of this form 🙂