Personal
The year started out with parts of Australia on fire. Although we weren't affected personally, it was shocking to watch and difficult trying to figure out how to help.
There were some incredible fundraising efforts and initiatives like the Spend With Them Insta page/movement.
COVID-19
COVID hit around March, first slowly, then fast, then it was everywhere and the lockdowns started. Luckily, we were prepared, stocked up on food (already had enough toilet paper thanks to a "Who Gives a Crap" subscription).
We started homeschooling the kids, keeping inside as much as possible, except for the odd scooter-ride and park trip, watching the events around the world unfold through socials and the news.
And just as we started getting into a rhythm, suddenly they announced the kids could go back to school… just like that, the lock-down was over, at least where I live.
Back to normality
Slowly but surely, cases dropped and life returned to normal here. Well, the new normal. So while everyone started to socialise again with barely any cases here in Queensland, we watched as most other countries were (are) struggling keeping the virus under control, their second waves were huge, then some got third waves.
We got lucky, very very lucky. Australia is an island, easy to close off, and while the government had some internal disagreements and fumbles, the messaging around what to do was pretty clear and most people followed the guidelines.
There was a lot more to this year, far too much to comment on, but I think we all felt the ripples across the globe in different ways.
Business
I had planned many things this year… But Google had different plans. Up until April, things were going fantastic! Nearly every project was growing, traffic was increasing, revenue was on a nice upwards trajectory… and then the May Core Update hit.
The May Core Update
This was the first algo update in a loooong time that really hurt me (suddenly Pinterest – among other super high authority sites – was ranking everywhere, providing near-zero value for the queries it was ranking for).
To this day I'm still not 100% sure what it was about… though I have some ideas + have a network of fellow SEO-ers feeding me their theories (the value of networking can not be overstated).
The May update did show me how important diversification really is. While other projects were losing revenue fast, Project Aries had its first 50k+ month in May!
This, again, really cemented the need for constant pressure on diversification over growth.
From June onwards, my focus was on getting back some ranks and lost revenue, while growing smaller projects, and Project Aries of course.
Google's indexing issues
In late September, something went wrong at Google, we were seeing canonical issues, ranking oddness, indexing issues… It wasn't pretty!
On Oct 1, Google finally announced they were experiencing 2 outages. The first outage affected mobile indexing, the second one canonicalization.
It took them a month to fix the issues, and in that time, the SERPs were incredibly turbulent.
Some of my main income projects saw a big decrease in rev in Oct, my stress levels were pretty high as I had no idea what was happening, why it was happening, or how long it was going to last.
Combined with the May update, for the first time I felt a decrease in my trust in Google's algo. November luckily was a LOT better (it helped that Project Aries surged to an insane $139k that month).
The December Core Update
Then the December Core update hit, absolutely destroying 2 of my projects (90%+ traffic losses).
When looking at this update through a certain lens, it kind of makes sense, but I feel the update had a lot of collateral damage. Quality sites getting decimated, incomes annihilated.
This was one of the biggest updates I have seen to date, and a lot of it does not make sense, or at least not to the extent of how hard it hit certain sites.
This post on seobility.net sums up my feelings about it all quite well.
Not sure what's happening over at Google, but I'm not liking it!
Growth in 2020
Compared to 2019:
65.03% increase in revenue
49.38% increase in profit
Project Aries was the stand-out this year, more than 10x-ed its rev compared to last year, ending up at $740k+ in revenue for 2020.
We were lucky this year, for 2 reasons.
The first reason is that that all but one of my projects are in "pandemic-proof" industries.
I didn't plan this (who would…) but ended up with projects that were either stable or benefited from everyone sitting at home.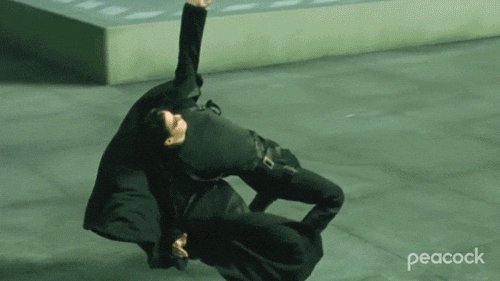 People that had their main income coming from sites in the travel industry would not have had a great year…
My second lucky break came with the December Core Update.
It only wrecked 2 of my smaller projects that weren't earning that much anyway (the bigger of the 2 was making maybe $2k/month)… the update could have hit my main ones, but it didn't.
So all-in-all, the business has done well in 2020… much to my shock, and with a lot of luck imho.
4 Things I Learned in 2020
Notion
Notion is an all-in-one workspace that can organise both your personal and business things, it does wikis, project management, general notes and docs. It does it all very well and looks clean af.
I find it hard to put down in words how great it feels to use the product, I highly recommend checking it out, they have a free plan! -> Check it out
We use it to build and maintain a family wiki, so we have everything in one place. And we use it for our projects, to house all the important info + our SOPs.
our Family Hub in Notion
The need to travel
I don't drink, I don't smoke, I don't have any specific hobbies that I can really lose myself in.
I occasionally do a bit of gaming (preferably in VR), but no game can hold my attention for long, after a while, I just feel like I'm wasting my time and could be doing something way more productive.
Travel is my thing, travel is how I (partially) reset. I generally can get through the year quite well, continually switching between work and parenting… IF there's a business trip planned somewhere in future, that was not the case this year (aside from one trip to Sydney in January – SEO conference, which was awesome).
I think I need a hobby that I can pick up on a weekly basis… The Chiang Mai SEO Conference getting cancelled this year hit me harder than I expected. And then the realisation we weren't going anywhere anytime soon, oh man.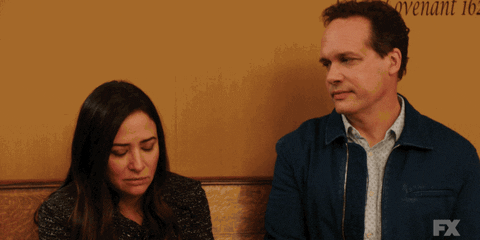 Something to work on!
Diversify, diversify, diversify
This was also a theme last year, and I feel it saved my ass this year. Diversify all the things while maintaining focus on the individual projects as well, it's a bit of a balancing act.
Control is (mostly) an illusion
There are not that many things we have control over, I already knew this (but you forget it so fast when everything is stable and going well), but it's something that was highlighted a lot this year.
Guess it's time to (virtually) dust off them old audibles on Stoicism!
2021 & Beyond
For this year I've got 4 main things I would like to achieve:
Travel, as much as possible, whenever we can safely do so.
Build a massive moat around my bigger projects by building multiple brands in the same niches.
Further diversify! More projects, fail fast, fail forward.
Settle in the new home, make it ours 🙂
Anyway, that's it for me, I'll leave you with this impressive 2020 Remix below. 
Enjoy and I sincerely hope you all have a great 2021!